Do you feel there are insurmountable barriers between who you are and who you want to be?
DeltaU offers strategies to lower and overcome those barriers!
Do you feel your days and weeks are nothing more than a never ending to do list of things that need to be done? Does it seem that you can never get to the things that you want to get done?
DeltaU can help you take your life from repetitive maintenance to focused mission! Learn to create a life for yourself that aligns with your goals.
Do you feel the world around you is chaotic and disordered and it is everything you can do to survive the storm?
DeltaU was written to help you create efficiency in your days and to live with purpose and on purpose!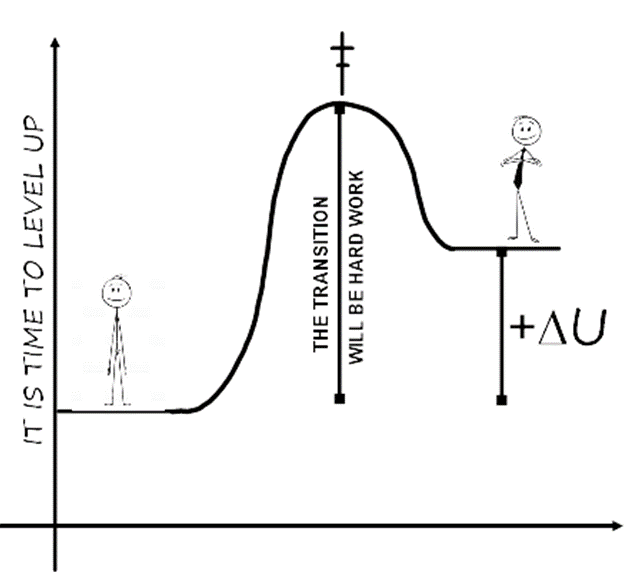 DeltaU is a well-crafted book, and it's apparent the author has put his passion and skill into developing his theories on how to attain life goals through the study of science. As a person who was not well-versed in science in high school (or beyond), DeltaU is an easy-to-understand, logical blueprint for betterment of the self.
Science is an absolute — by applying its most basic theories to everyday situations and the goals most people struggle with (i.e., losing weight, becoming better at a sport or hobby), the author clearly shows how anyone can achieve milestones in their lives, even if they thought this previously impossible. It's written in a methodical, step-by-step manner and doesn't overwhelm the reader. Its concepts are backed up by stories everyone can relate to, often through the author's past experience.
DeltaU is a common-sense, no-nonsense guide for everyone who wants to attain a goal and doesn't know how. It has a place in personal libraries as well as in schools. While many books tackle personal success and goal achievement, the author has found a fun, informative, and unique way to present this information.